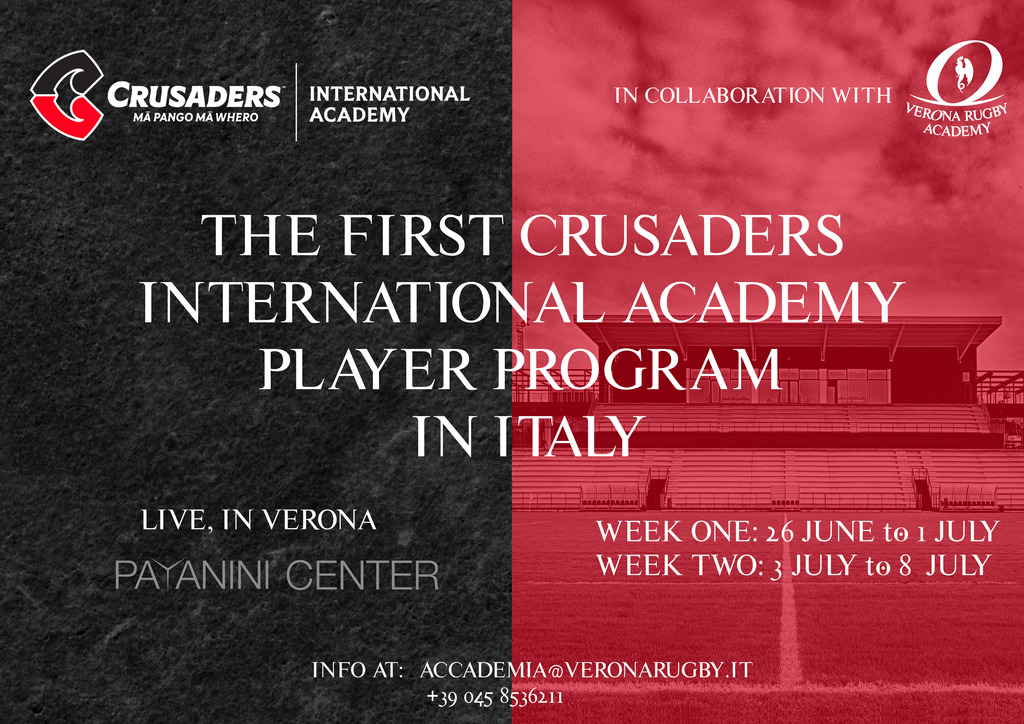 Are you an aspiring young rugby player seeking an exclusive, in-person rugby experience to grow, develop and take your playing abilities to the next level? Do you want to learn from the most successful professional rugby club?
Join the Crusaders International Academy two-week playing program here at the PAYNINI CENTRE IN VERONA, ITALY from June 26th to July 1st and from July 3rd to July 8th.
You will be connected directly with coaches from within the Crusaders coaching and support staff.
UNDERSTAND why the Crusaders have become one of the most successful sports team. EXPERIENCE the unique & special environment the at makes the Crusaders who they are.
WHAT YOU WILL LEARN
At our Crusader International Academy Player Program you will be coached the Crusader Way
• RCP - Run, Catch & Pass,
• Safe & Effective Tackle Technique – improving your tackle selection & type
• The Break Down – Learn to be effective in the breakdown when different pictures are presented!
• Attack Shape – All attack shapes are effective – Lets grow & develop your attacking skill set
• Defence roles & structures – Understand your role within your defence structure
• Individual Position Specific – Provide you with new tools within your individual position
• Game Based Scenarios – Equip you with decision making scenarios in both attack & defence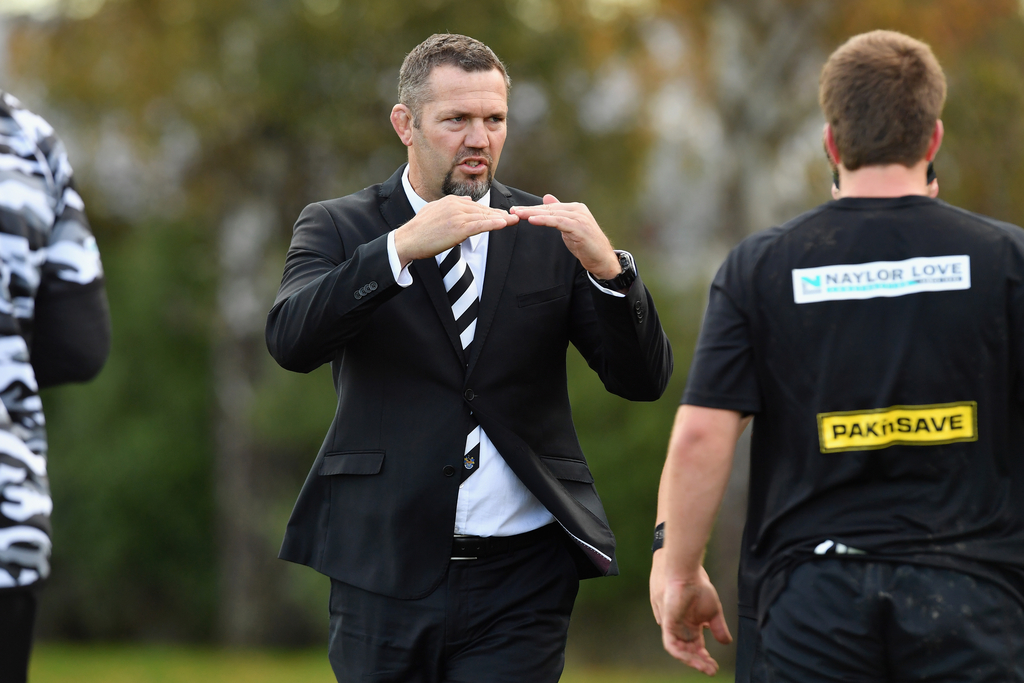 PLAYER PROGRAMME DETAILS
Player Age: Players born 2009, 2008, 2007, 2006
Players aged between 14-17 years of age are invited to attend the Crusaders International Academy Player Program
Course Dates:
• Week 1 - June 26th to July 1st (participants have to arrive the afternoon of June 25th)
• Week 2 – July 3rd to July 8th (participants have to arrive the afternoon of July 2nd.)
Course Cost:
• Week 1 cost is €700.00
• Week 2 cost is €700.00
Accommodation:
Accommodation is here at the Payanini Centre. The cost €200.00 per week. This includes accommodation and meals
Player Program Numbers:
Course participants are limited to 42 participants
Payment
A deposit of €150.00 is required to secure your position.
To confirm your attendance please contact Questo indirizzo email è protetto dagli spambots. È necessario abilitare JavaScript per vederlo. / +39 0458536211